From tennis superstar Roger Federer to American sweetheart Selena Gomez, celebrities love Dubai which makes it one of the most desirable travel destinations for not only the rich and famous but also those who would like to meet them.
If you want to spend a night in the same suite, Justin Bieber stayed or be treated like a queen in a favorite SPA of J.Lo don't miss out the ultimate list of celebrity hotspots in Dubai.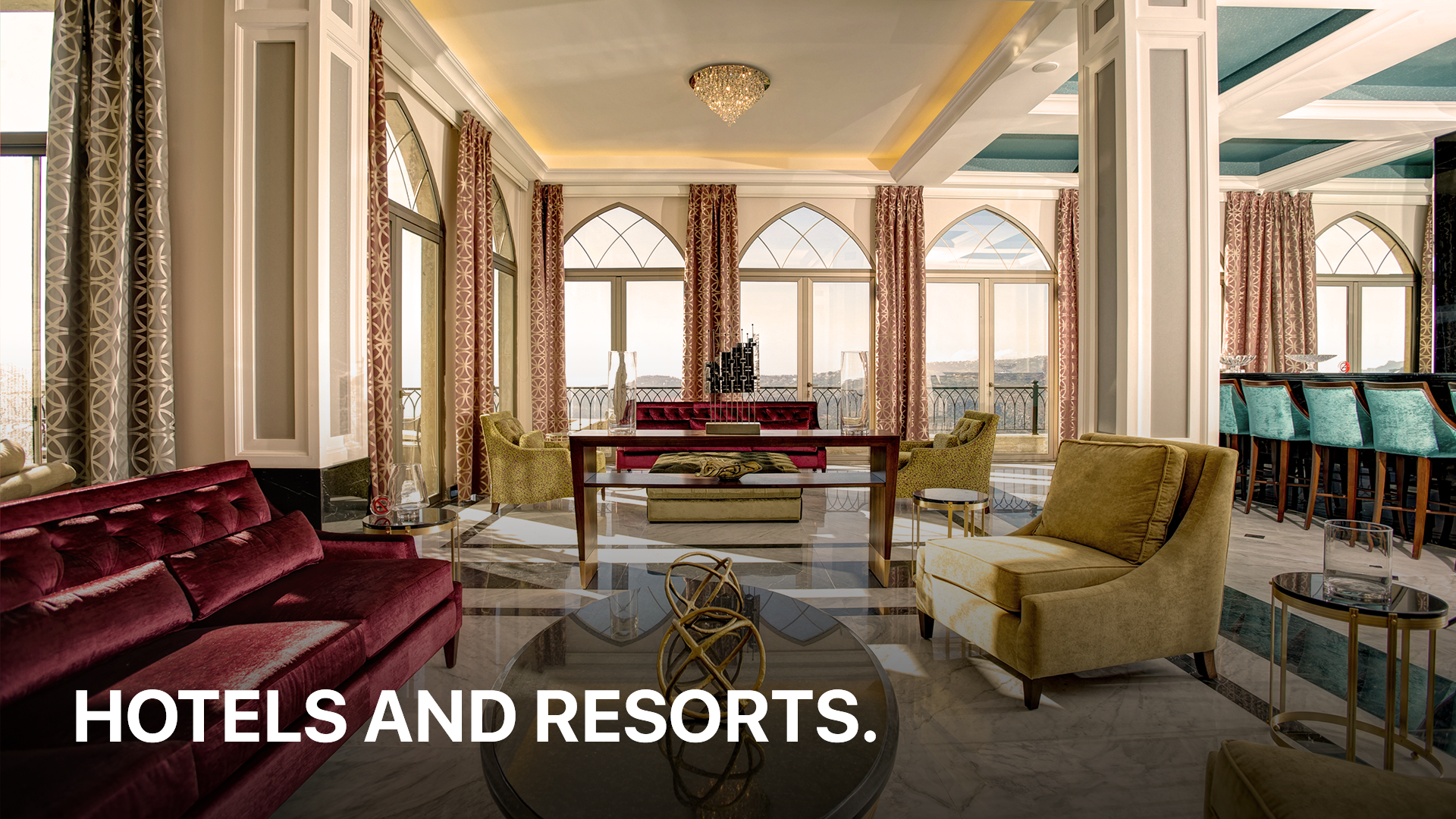 Hotels and resorts.
First in our list is Atlantis, The Palm – a luxurious 5-star hotel and resort located on the iconic Palm Jumeirah Island in the Arabian Gulf. Guests can enjoy wide private beaches, indulge themselves with award-winning celebrity chef restaurants cuisine and exclusive spa treatments, not to mention exceptional service and stunning views. 
Atlantis, The Palm is reportedly a favorite spot of Kim and Khloe Kardashian, Steve Aoki, Rita Ora, and other celebrities.
Another iconic place to stay in Dubai is Burj Al Arab. This sail-shaped symbol of Dubai offers an ultimate luxurious experience, including a private reception on every floor, a host of private butlers and absolute privacy for its guests. Claudia Schiffer, Novak Djokovic, Abhishek Bachchan, and Aishwarya Rai are among the A-listers who chose Burj Al Arab.
If you feel overwhelmed by these massive lavish hotels and prefer something smaller and cozier, Jumeirah Zabeel Saray will be a perfect escape for you. Unique interior design and its award-winning Talise Ottoman SPA have melted hearts of such stars like John Travolta and Nicole Scherzinger.
Activities and shopping.
If you think that Dubai is famous just for its extravagant hotels and posh properties, you might want to try some unique experiences this city has to offer.
In one of his interviews, Will Smith talked about his visit to the Ski Dubai. 'Dubai's a city of surprises' – said famous American actor and singer. 
His son Jaden Smith were among celebrities who took a risk to try Skydive Dubai – unforgettable and thrilling experience also tested by singer Akon and 'Fast and Furious" movie star Michelle Rodrigues.
For those who prefer something calmer, Dubai offers amazing shopping where you can find latest fashion collections of the world's famous brands, exclusive accessories, jewelry and more. 
Mega malls such as Dubai Mall and Mall of the Emirates combine the best shopping spots, restaurants, and family-friendly activities under one roof and were visited by Mariah Carey, Shanina Shaik and Mika Singh.
Don't miss the House of Native – a famous boutique of a brand that is made in Dubai. This shop can boast of the long list of celebrity customers like Eva Longoria, Anastacia, and Victoria Beckham.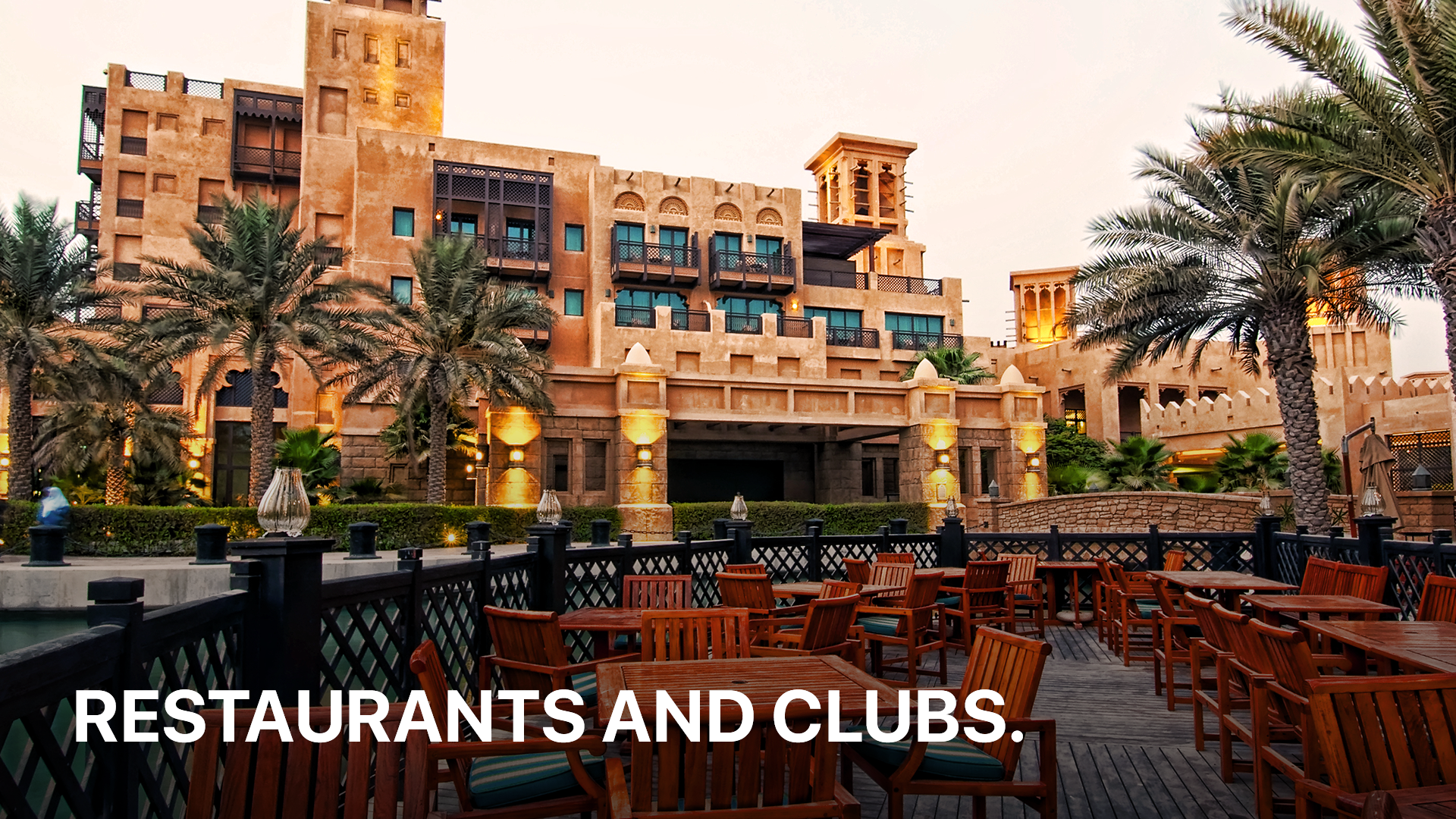 Restaurants and clubs.
It's hard to surprise picky-by-nature celebrity foodies, but Dubai's restaurant scene is considered one of the best in the world with a wide variety of brunches and fine-dining places run by publicly honoured chefs.
Do you remember a viral Instagram video Salt Bae with a giant stake? It made its creator, chef Nusret Gökçe, famous in a night and you can share his outstanding stake with Leonardo DiCaprio in Nusr-Et restaurant in Dubai.
Or you choose to try famous black cod miso soup in Nobu, the place recently visited by Jennifer Lopez, David Beckham, and Khloe Kardashian.
If you're up to something truly exotic, try to have dinner in the Caribbean-inspired eatery Miss Lily's DXB. Who knows, maybe one day you can sit at the next table to Ed Sheeran, Rihanna or Bella Hadid.
If you feel like shaking the stress off, you might want to go clubbing to the Cavalli Club Dubai, one the Dubai's most glamorous venues that were visited by Will Smith, Sean Paul, and Bob Sinclar.
Dubai is a city of dreams. For some, it might seem to be overcrowded, stiflingly hot and too busy to enjoy it. For others, it's a perfect getaway with unique hotels and resorts, stunning views, best-in-class service and the most successful people in the world.
As American comedian Kevin Hurt shared in his interview, "Dubai is amazing! The treatment that I got, the hospitality that I got is something to remember, unreal'.
Are you ready to dive into a lush life of rich Dubaians and treat yourself with the most exclusive products and experience this city has to offer?
Join Mazzady now and bring your dreams to reality. Be a step ahead by inviting a friend – you will receive 100 Mazzady gems for free!